Wolf Pen Gap Trails Call before you hall (501) 394-2382).
Trails map and area map below.
We parked near a mountain river and rode the forest roads to the trail head. I do not know if we rode all of the available trails because I was following someone who was familiar with the place and I wasn't paying attention. This is rocky riding with numerous creek crossings. It is beautiful mountain country. The mountain river that we parked near was a good place to cool off after riding and wash the dust off.
Trails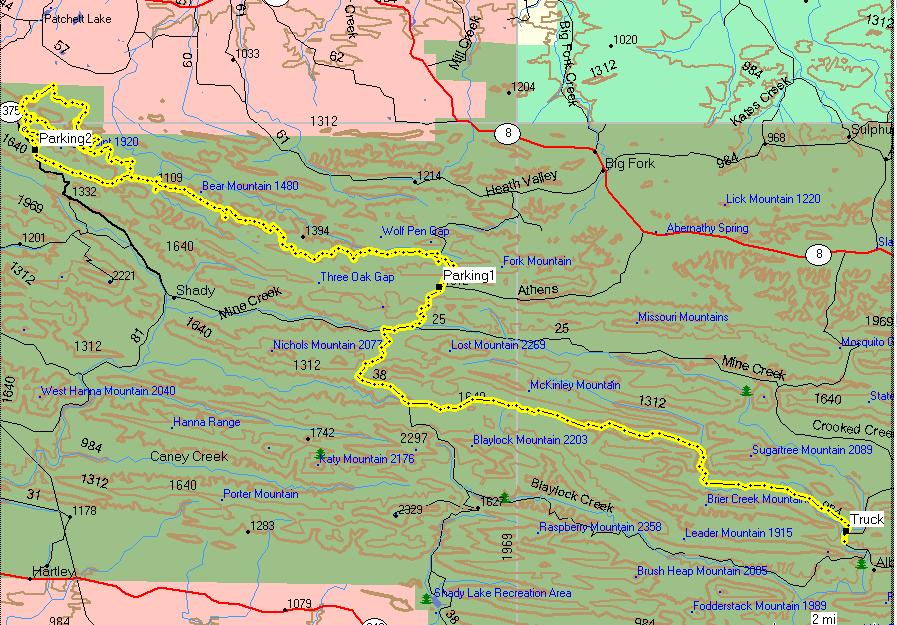 Area View